By:
Mike Conaty
Categories:
This video was shot, edited, and finished in 3 hours, as part of a challenge issued by a now-defunct website. Inspired by the recording of the Led Zeppelin classic "Rain Song" by California-based, jazz guitarist Rob Michael, the challenge was to produce a video in "under 4 hours using a single camera from a single location."…
By:
Mike Conaty
Categories:
Working with the PortsAmerica staff, and a couple of hired video crews, I traveled around the country, visiting PortsAmerica facilities and capturing the day-to-day work and safety issues faced by PortsAmerica employees and vendors. The result was a custom safety training video introducing their new SAFEPORTS initiative. DVDs of the production were distributed to all PortsAmerica…
By:
Mike Conaty
Categories:
Having successfully completed several safety training videos for the Gerdau Ameristeel mills in Sayreville, NJ and Perth Amboy, NJ, the Sayreville mill asked me to create an "all purpose" tour of the facilities video for them. The video was used for large tour groups, when bringing the group physically into the active mill was…
By:
Mike Conaty
Categories:
I worked on a number of promotional videos for the Gutster Demobar, from infomercials to website demonstrations, to this project, a video that was used as part of an in-store display in hardware stores across Canada. This project pulled together clips from all of the previous video projects, and is designed to quickly grab a shopper's…
By:
Mike Conaty
Categories: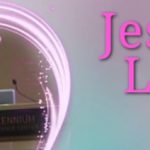 Author, speaker, and marketing consultant Jessica Levin asked me to put together a demo video for her website, promoting her speaking services. video was provided by Ms. Levin, I edited the final product.
By:
Mike Conaty
Categories:
I was asked to document a number of Lunchtime Learning Sessions for hospital staff by Robert Wood Johnson University Hospital in New Brunswick, NJ. The videos were used to give access to these learning events to staff members that were unable to attend the live presentations. After this series of short seminars had ended, RWJUH…