I was in the local big-box book retailer the other day to pick up a copy of Elvis Costello's latest masterpiece, and noticed a curious thing: many of the new "albums" (I'm showing my age) OK, CD's had hand drawn cover art.
Maybe I've been chatting too much with graphic designers these days on Twitter (@mikeconaty for those who don't know already). Is it a trend? Am I just seeing things? Who knows, but in any case, here are some new releases (and in some cases yet to be released) CD's with hand drawn cover art. While there are some familiar artists on the list (at least to me), There are others I have never heard of, and who, quite frankly, may stink… but hey, they have hand drawn CD covers, so they made the list.
This is not a recommended list (except for Elvis, Steve Earle, and Levon Helm, because they all rock, no matter what). New stuff to discover. I wish that Amazon provided information about the album, but they don't so the credits for the cover art come from my favorite music poop site: AllMusic.
Full Disclosure: The links to Amazon.com all have my affiliate ID, so if you use it, I will make billions from it… OK, a few cents. Hey, worth a shot, right? :-)
---
---
---
---
---
---
---
---
---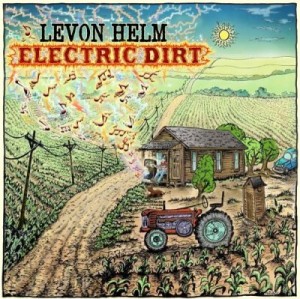 ---